Commodity Exchange Technology
Technology is a key enabler in setting up viable and efficient Commodity Exchanges. Escrow Group has developed an end-to-end commodity exchange solution for the issuance, trading and collateralization of Warehouse Receipts.

The technology is made up of four main systems distributed as a bundle or in parts. These are:
Electronic Warehouse Receipt System (e-WRS)
The e-Comex e-WRS is a key component for a Commodity Exchange. It acts as a Central Warehouse Receipt Depository and maintains the Warehouse Receipt Registry.  Key features include:
Supports receipting of various commodity types including grains and oilseeds, softs and industrial metals.
Acts as a Central Commodities Depository and Registry.
Facilitates WRs issuance, transfers, withdrawals, splits and pledging of warehoused commodities.
Robust Reporting capabilities in various formats that include crystal reports pdf, CSV and Excel.
Integration capability with banking systems and Warehouse Management Systems.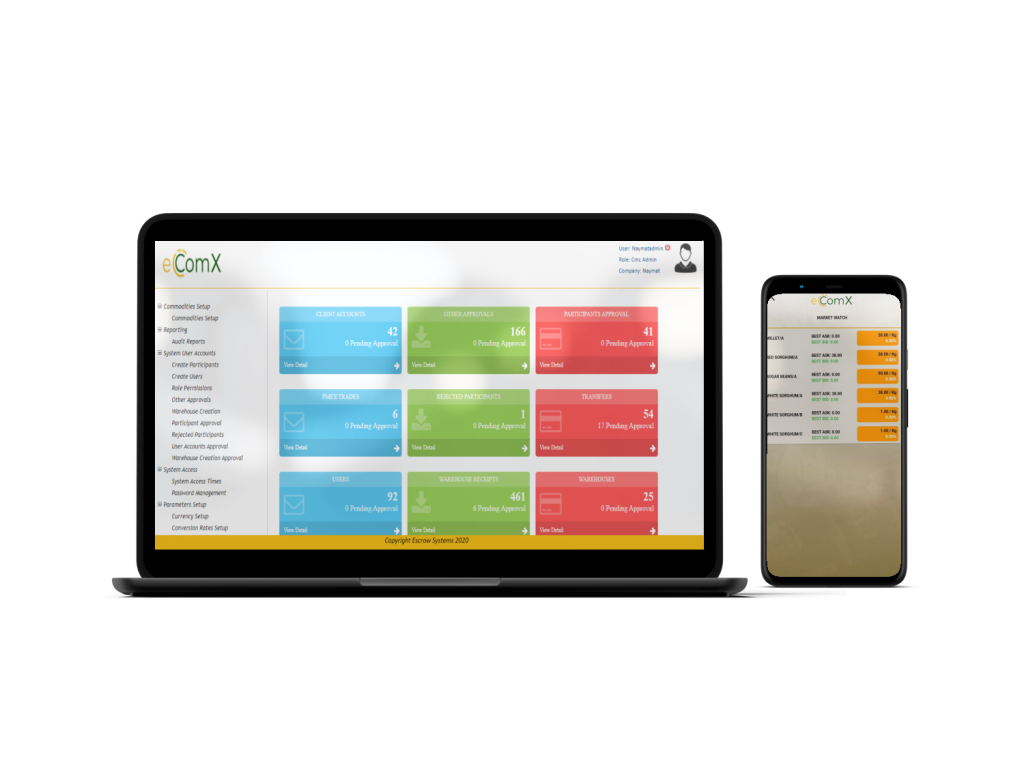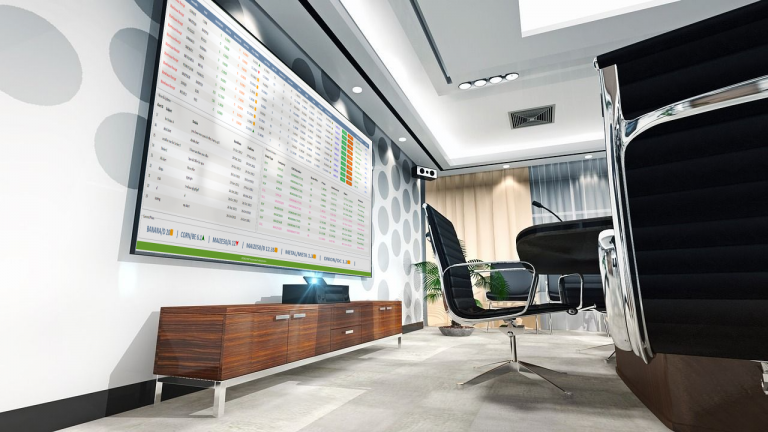 The e-Comex ATS is a multi-commodity automated trading system designed to offer a complete trading solution for commodity exchanges. The key features include:
Supports Trading of various commodity types including Grains and oil seed, softs and industrial metals.
Market information display boards (Trading Board)
Matching engine with robust matching algorithms for the default price time priority.
Supports multiple standard order qualifiers.
Supports time in force parameters at order posting.
Supports multiple users with different user roles.
Clearing and Settlement System
The Clearing system allows the employing exchange or Warehouse Receipt system operator to automate rules and procedures for presenting and exchanging data and/or documents relating to transfers of funds or securities to other financial institutions at a single location. Key features include:
Supports various integrations to banks, e-WRS, Depositories and Warehouse Management System to facilitate straight-through processing of transactions
Supports different settlement models that are DVP model 1, DVP model 2 and  DVP model 3.
Post-trade management, automatic collection and release of cash and securities utilizing integrations
FIX, ISO and SWIFT compliant
Pre-trade clearing and balance locking.
Client/Investor Facing Applications
For convenient user access  for investors, buyers and/or even farmers e-Comex has online, USSD & mobile App platforms that enable the following self-service activities:
Account creation and upload of KYC documents for different types of users.
Order management that is placing, viewing, and cancelling orders.
Booking delivery or collection of commodities
Accessing real-time market price information.
Receiving and withdrawing sale proceeds.
Applying for post harvest financing.
Trading funds deposits.